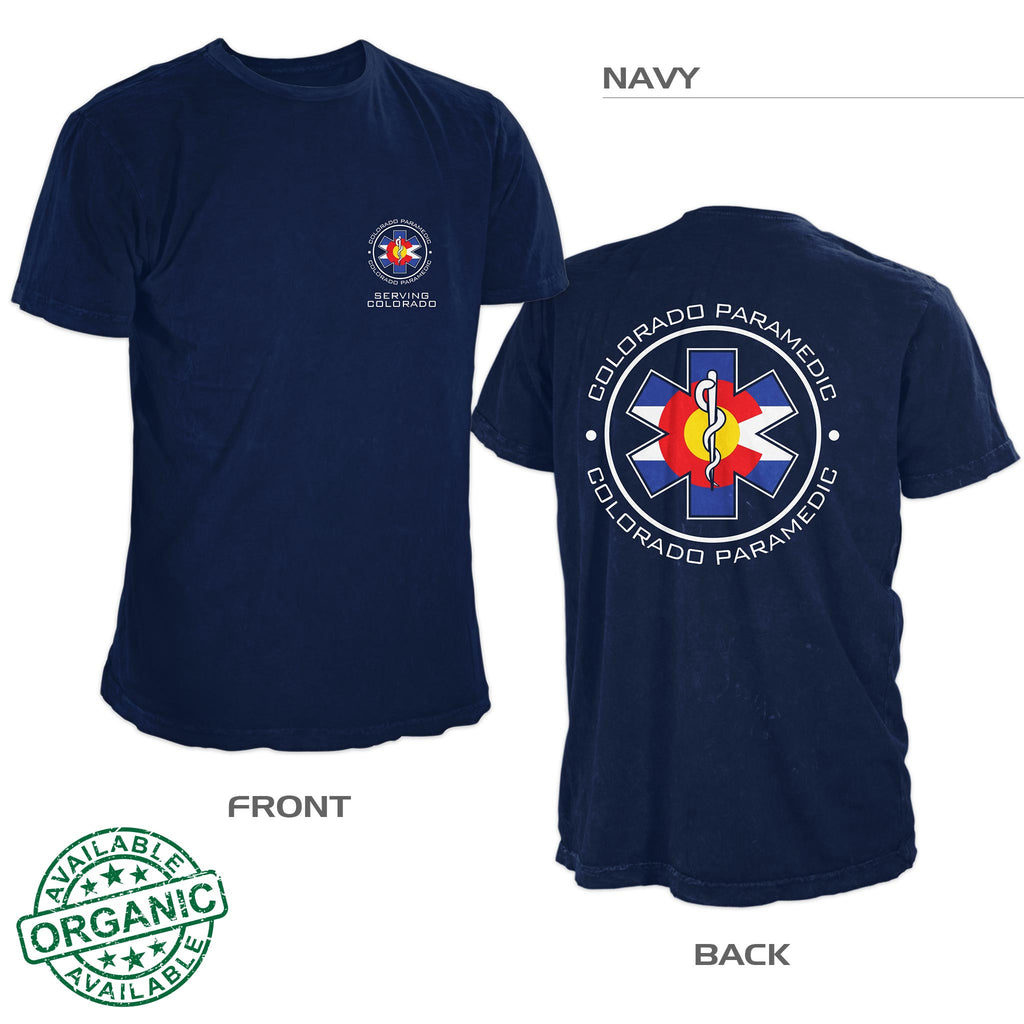 Colorado Paramedic Shirt
Show your support for our fine Colorado paramedics that go out there every day, snow or shine, and do what they love... helping people. These are some of the most dedicated people that we have ever met. This Colorado paramedic t-shirt is designed to highlight their symbol on the back and show their commitment to the state of Colorado and its people.
Show your support and sport one of these great Colorado paramedic shirts. As always, this Colorado paramedic t-shirt is available in many colors and sizes S-M-L-XL-2XL-3XL and is available as an organic Colorado paramedic shirt or a non-organic Colorado shirt.
Please refer to our size guide to help you find the best fit.