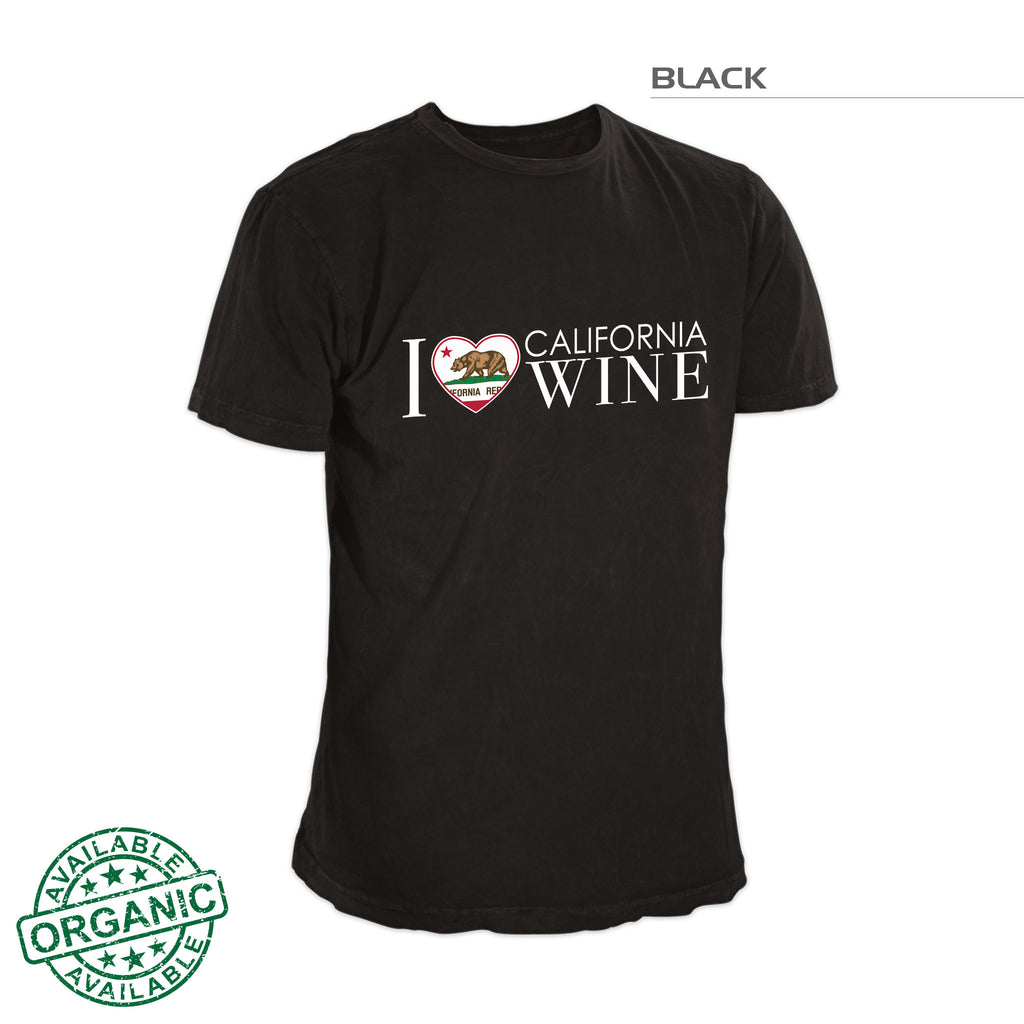 I Love California Wine Shirt
Show your love for Colorado and your love for California wine with this awesome California wine shirt. Whether you are a home brewer or just a fan of the local brew, show it off with this CA wine shirt. If "I Love California Wine" has ever come out of your mouth, this one is for you!
This I love California Wine shirt along with most of our other California shirts are available from small to 3XL and is available as a non organic or organic California shirt.
Some slight color variations may occur between the California organic shirts and non-organic shirts due to the organic coloring process, for example the organic shirt may be a little darker than the same color non-organic shirt or vice versa. Please refer to our size guide to help you find the best fit.