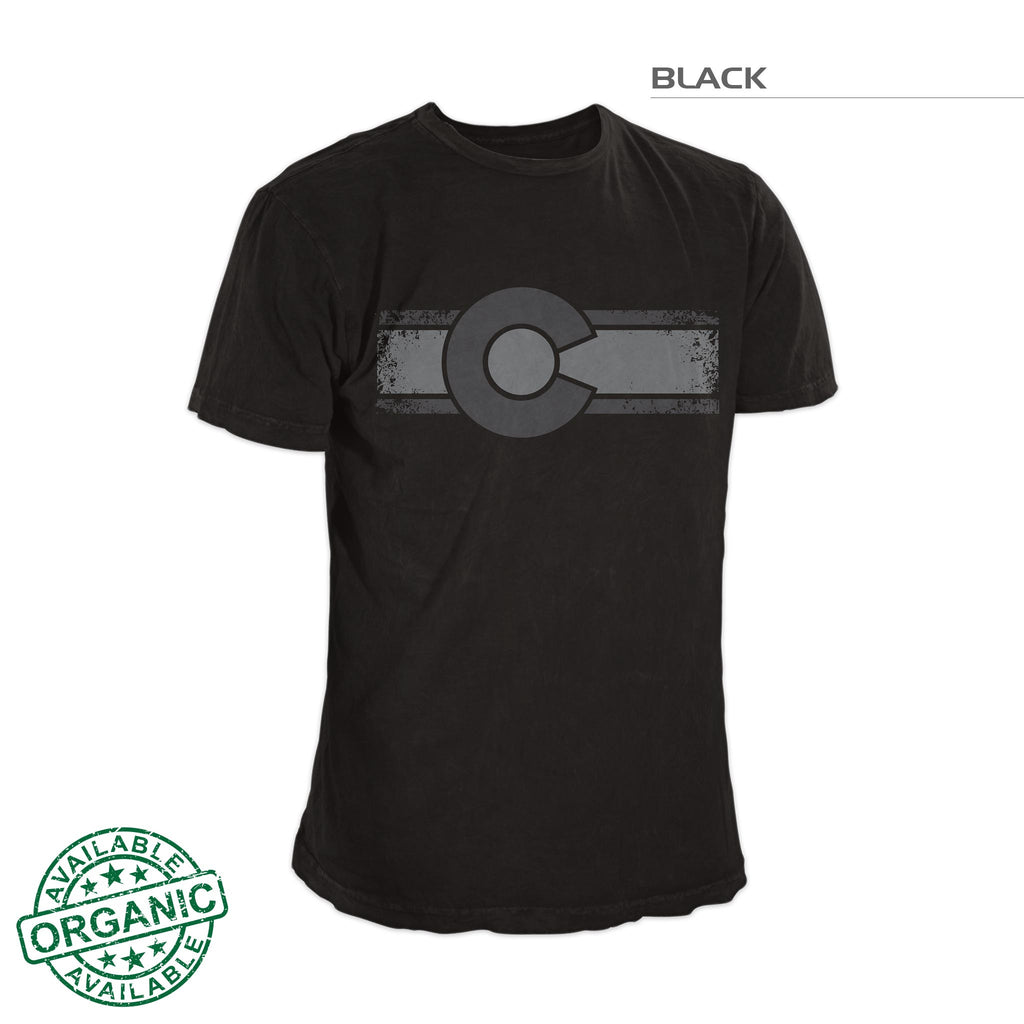 Colorado Flag Shirt – Gray
Nothing says "I Love This State" better than wearing the Colorado flag on your chest for everyone to see. What's the easiest way to do that? Simple... buy a Fearless State Colorado t-shirt. We have taken it upon ourselves to stylize this Colorado flag shirt a bit and give it a little flair by creating it using achromatic grays and distressing the design giving it that grungy look. Something about this design is just eye catching. Our gray Colorado flag shirt is one of our most popular designs and is also available in a women's Colorado shirt.
This Colorado shirt along with most of our other Colorado shirts are available from small to 3XL. Please refer to our size guide to help you find the best fit.