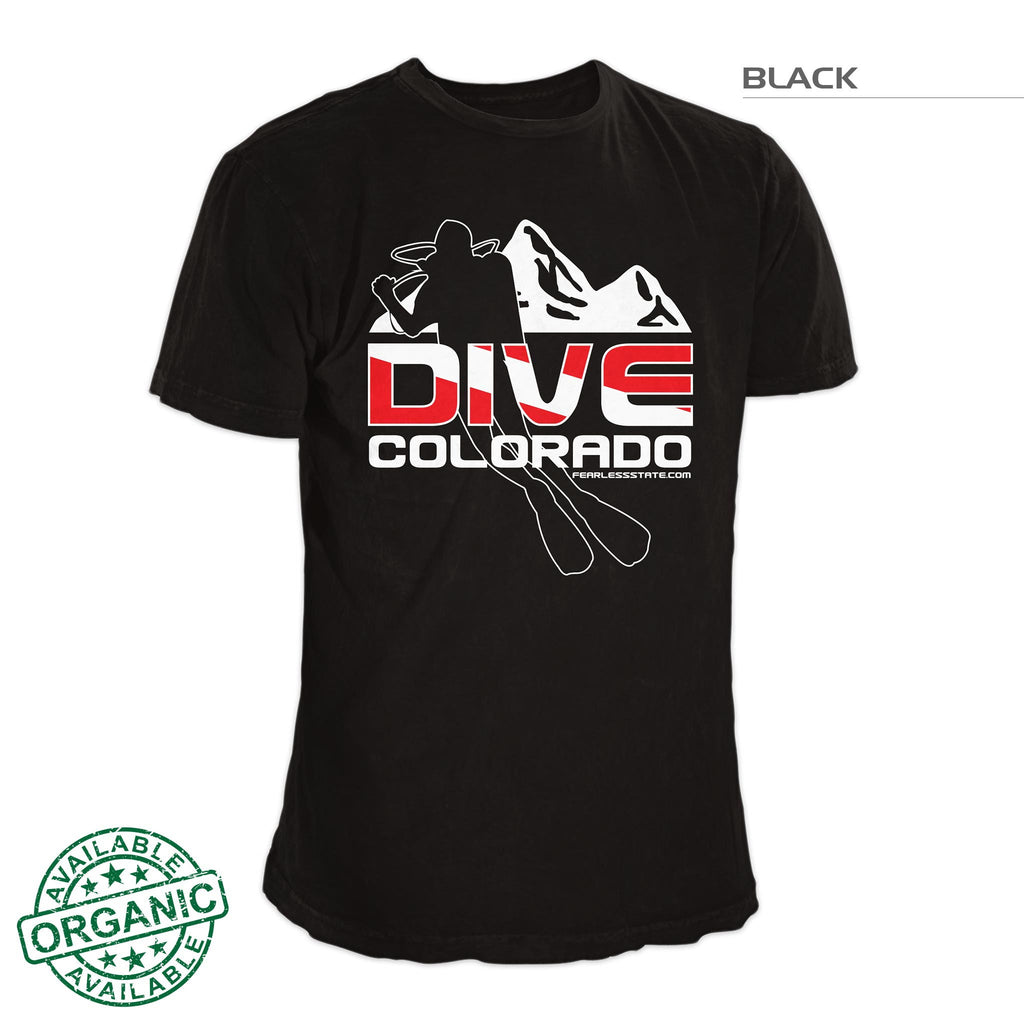 Colorado Mountain Scuba Dive Shirt
It's a special place here in Colorado and it's an even more special place for all the scuba divers here. There are so many places to dive it is insane and most people don't even realize it. Our Colorado scuba shirt captures the essence of altitude diving and allows you to show your pride in your state and your sport with this awesome Colorado dive shirt. Next time you and your dive buddies are heading to the mountains for some brisk spring diving, make sure to wear one of our Colorado diver tees and show your Fearless State!
As always, this Colorado mountain scuba dive shirt is available from small to 3XL and is available as a non organic or organic colorado t-shirt. Get your Colorado shirt from the #1 source!
Some slight color variations may occur between the organic shirts and non-organic shirts due to the organic coloring process, for example the organic shirt may be a little darker than the same color non-organic shirt or vice versa. Please refer to our size guide to help you find the best fit.