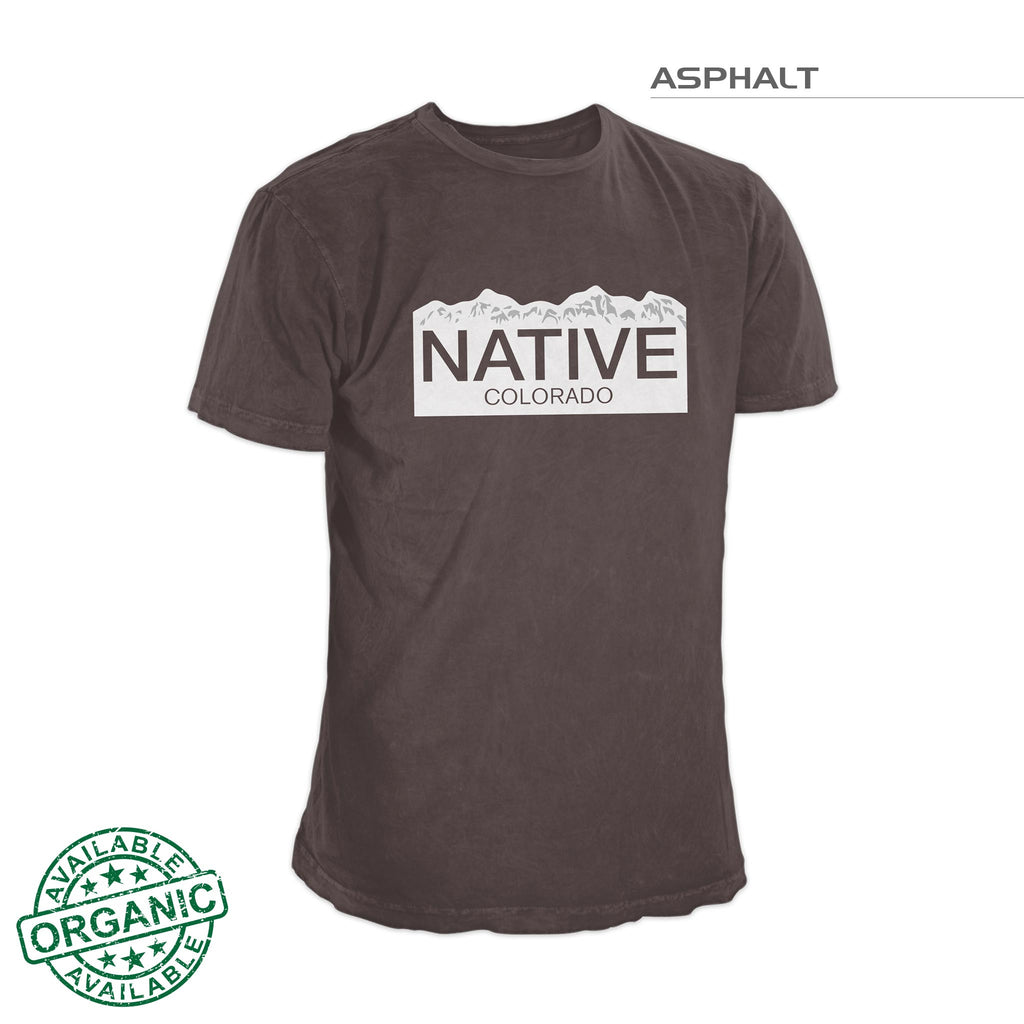 Colorado Native Shirt – White Design
Once again, you asked and we delivered. Here we have another one of our Colorado native shirts featuring the wonderful Colorado mountains and that gigantic "native" that we are all familiar with. What better way to show your Colorado love than to sport a gorgeous Colorado native shirt. Our Colorado native t-shirts allow you to show your Colorado heritage and keep your sense of style at the same time.
This Colorado native shirt along with the majority of our other Colorado shirts are available from small to 3XL and is available as a non organic or organic Colorado shirt.
Some slight color variations may occur between the organic Colorado shirts and non-organic shirts due to the organic coloring process, for example the organic Colorado native shirt may be a little darker than the same color non-organic Colorado native t-shirt or vice versa. Please refer to our size guide to help you find the best fit.