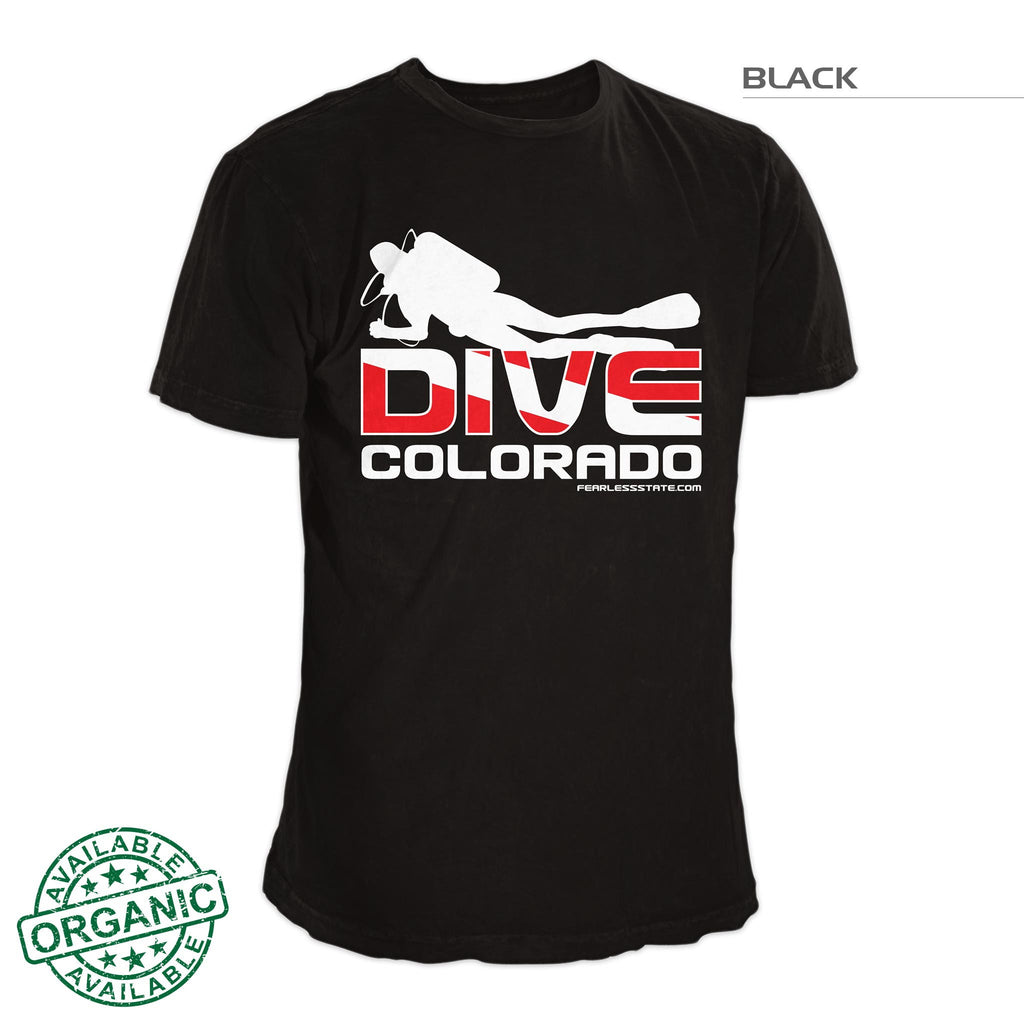 Colorado Scuba Diver Shirt
Moving to Colorado from Key West Florida was a big change and I never imagined there would be such a HUGE diving scene here in the middle of the country. What is lacking everywhere is a representation of Colorado in the scuba diving community so we have put together a line of Colorado dive shirts that help to put the word out that diving isn't just for the coastal brats. We do it here in massive numbers! Our organic Colorado Diver t-shirt allows you to show your Colorado state pride and your love for the sport of scuba diving while sporting an awesome Colorado shirt.
As always, this Colorado scuba dive shirt is available from small to 3XL and is available as a non organic or organic colorado scuba dive t-shirt. Buy with pride from the #1 Colorado based seller of Colorado shirts!
Some slight color variations may occur between the organic shirts and non-organic shirts due to the organic coloring process, for example the organic shirt may be a little darker than the same color non-organic shirt or vice versa. Please refer to our size guide to help you find the best fit.