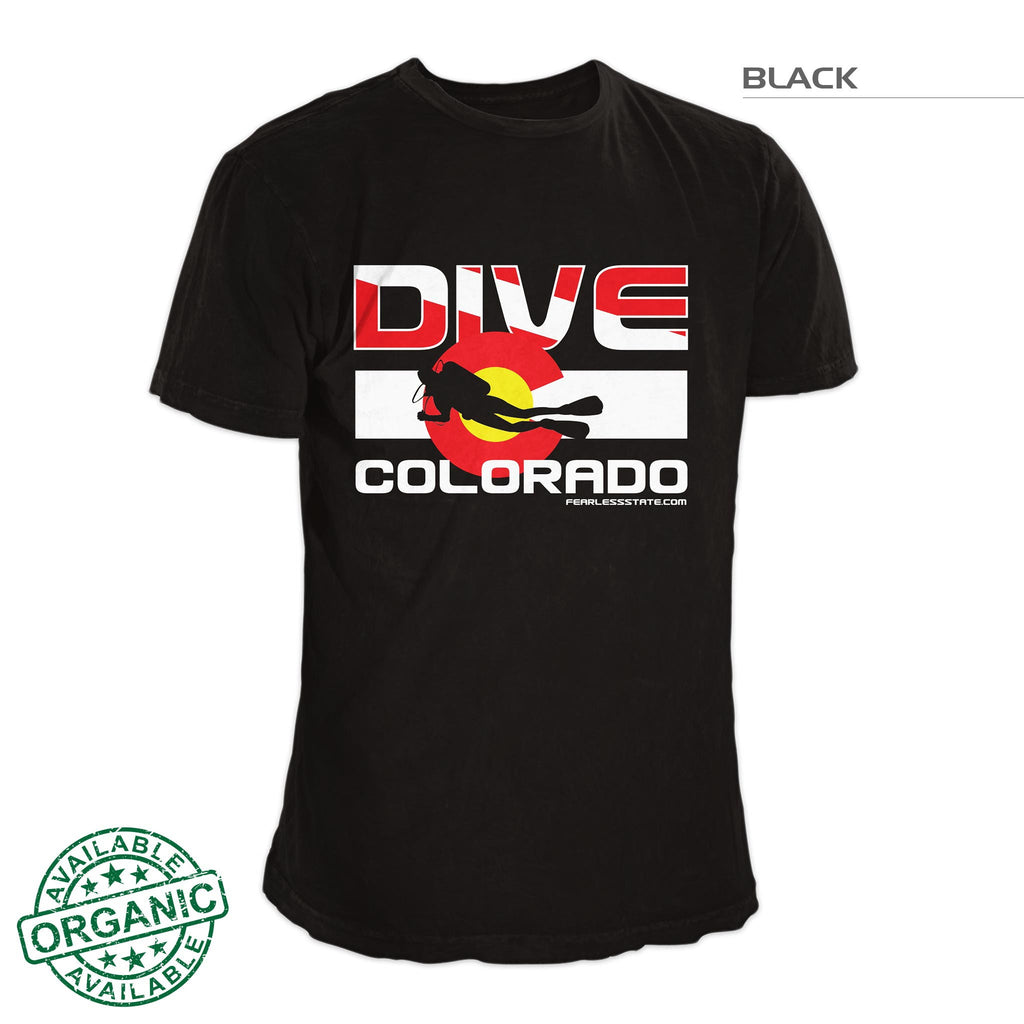 Scuba Dive Colorado Flag Shirt
How do you confuse a Floridian while you're on vacation? Wear one of our Fearless State Organic Scuba Dive Colorado Flag t-shirts. But seriously folks, scuba diving is a big sport here in the great state of Colorado so what we have done is create a whole line of Colorado Scuba tees that you won't find anywhere else. When you are hitting the lake, what better way to show your Colorado state pride but also your love of scuba diving? Our shirts will stand up to many seasons of blistering Colorado sun so grab a couple of our Colorado flag scuba dive shirts for yourself and your dive buddy today!
As always, this Colorado shirt is available from small to 3XL and is available as a non organic or organic Colorado shirt.
Some slight color variations may occur between the organic shirts and non-organic shirts due to the organic coloring process, for example the organic shirt may be a little darker than the same color non-organic shirt or vice versa. Please refer to our size guide to help you find the best fit.