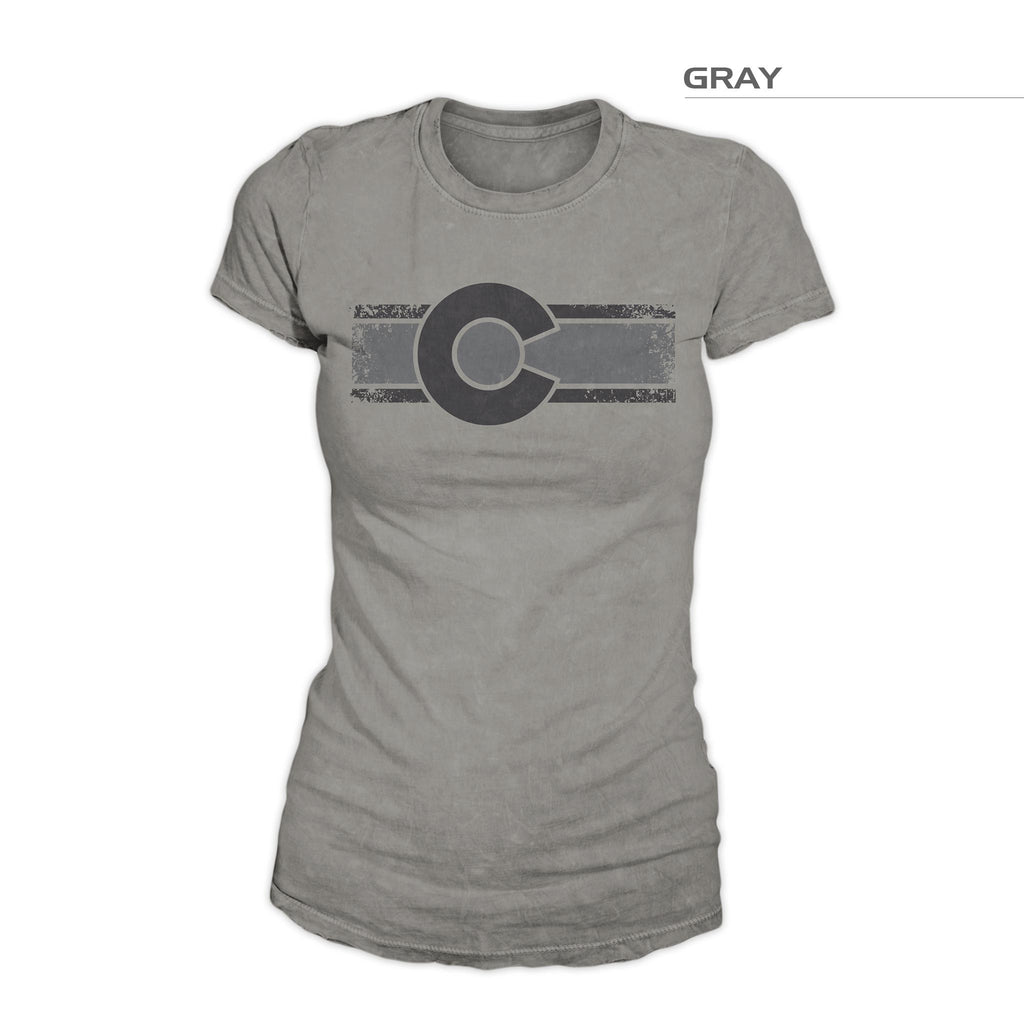 Grunge Colorado Flag Shirt
We've got to keep the ladies happy and we've done it again with this grunge Colorado flag shirt. Show your love for Colorado ladies with this women's Colorado flag shirt! This is one of our most popular women's Colorado flag shirts and rightly so as this unobtrusive design allows this shirt to be worn at any time and for any occasion. Our women's Colorado flag t-shirt is great for a morning run, a lunch meeting, or even a night out. Keep a dresser full of our Fearless State™ women's Colorado flag tees and you will be prepared for any occasion!
Like all of our other women's Colorado shirts is available in S, M, L, XL, 2XL, and 3XL. Please refer to our size guide to help you find the best fit.