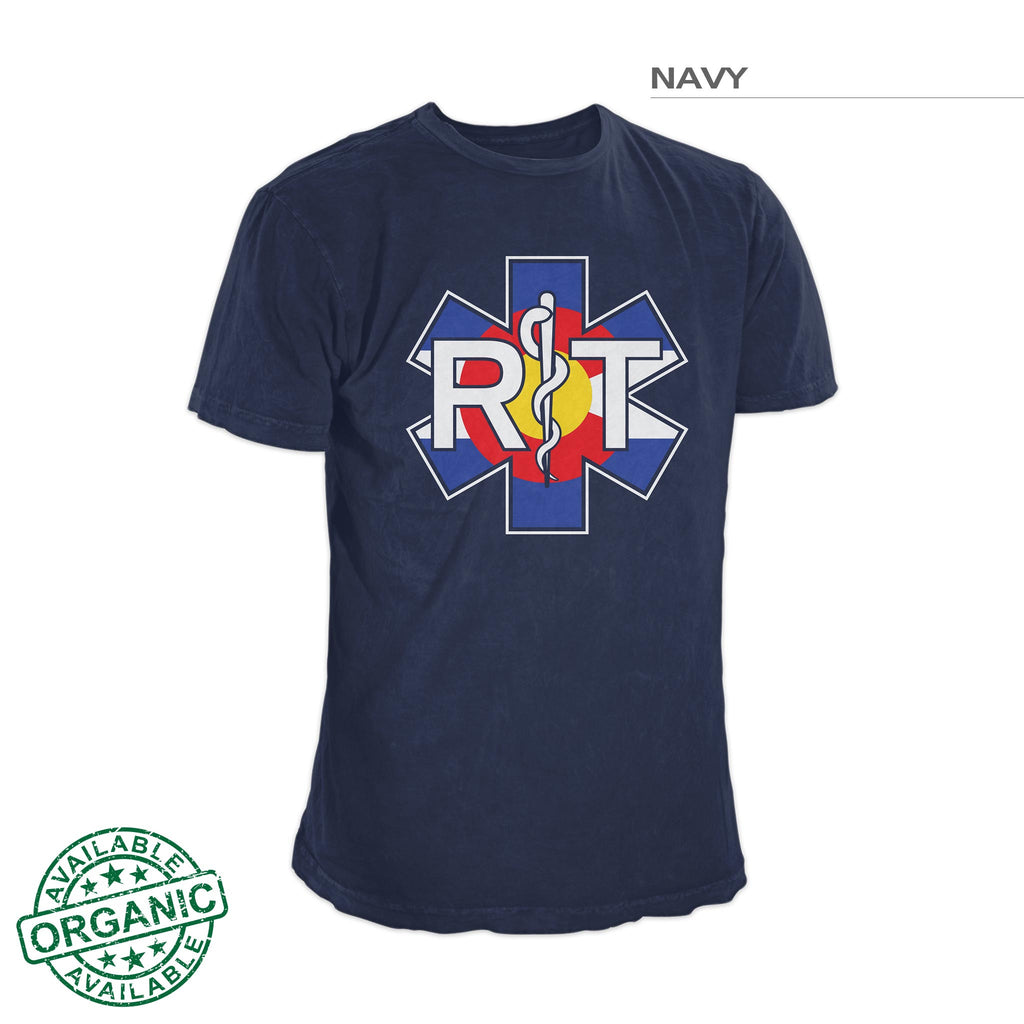 Colorado Respiratory Therapist Shirt
You know what happens when you contact us on Facebook and tell us that we need to have a Colorado respiratory therapist shirt? We make one and put it up for you. Our Colorado RT shirt is the only way to show your love for Colorado and your love for respiratory therapy. Our Colorado RT shirts are the only ones you are going to find on the internet. We love all of our friends in the medical field so we are happy to make this Colorado RT flag shirt available to all of you.
This Colorado respiratory therapy t-shirt along with the majority of our other Colorado RT t-shirts are available from small to 3XL and is available as a non organic or organic Colorado shirt.
Some slight color variations may occur between the organic Colorado RT shirts and non-organic shirts due to the organic coloring process, for example the organic Colorado RT shirt may be a little darker than the same color non-organic Colorado RT shirt or vice versa. Please refer to our size guide to help you find the best fit.